How to Convert DVD to MP4 with Ease?
In addition to the main video that can be watched when playing a DVD, there are also a lot of advertising data and video clips that are not necessary for the viewer, so the capacity is usually very large. While many people create ISO files from DVDs for backup purposes, an ISO is actually a DVD archive file that contains the entire contents of a DVD, and is as large as a DVD. Therefore, it is recommended to convert DVD to MP4 file to compress the capacity instead of ISO file. MP4 is more convenient to play, and the capacity is much smaller.
Now, let me show you how to convert DVD to MP4 for volume compression. You can also refer to the same method to convert the ISO file or DVD folder created by DVD to MP4 and compress the capacity.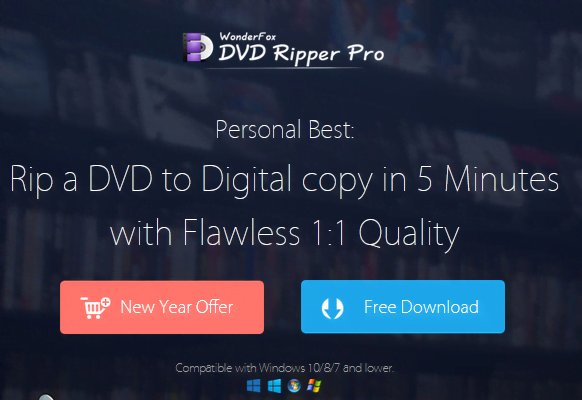 The best desktop programs to convert DVD to MP4
To compress DVD content to MP4, here we recommend WonderFox DVD Ripper Pro, a powerful DVD to MP4 converter for Windows. Not only your own DVDs, but also copyright-protected DVDs, such as purchased DVDs and borrowed DVDs, can be converted to MP4 and compressed. And after reading the DVD content, the main video can be automatically selected from many titles, that is, the main video of the DVD. It supports all popular video formats as output formats, i.e. compress DVD to MP4, and can also compress to various other formats like MOV, WMA, AVI, MKV, etc. Also, by setting the video codec to a high compression rate, you can output video with a smaller volume while maintaining the quality. Of course, you can also adjust other parameters such as video resolution, frame rate, bit rate, and volume as needed. Besides DVD discs, it also supports converting ISO files and DVD folders to MP4 for compression.
How to rip DVD to MP4 with WonderFox DVD Ripper Pro?
Step 1: Load DVD movies to the ripper.
Insert the DVD disc you want to compress into your computer's drive and run WonderFox DVD Ripper Pro. There are three big buttons in the center of the screen, click the "DVD Disc" button to select the DVD disc inserted in the optical drive. Click the "ISO Image" and "DVD Folder" buttons to load an ISO image or DVD folder and compress to MP4.
Step 2: Select "MP4" as the output format.
To convert DVD to MP4 and compress the size, click the large format icon on the right side of the screen to open the list of output formats, then select MP4 from the Video category. Of course, you can rip DVD to HD video formats other than MP4 if you prefer.
Step 3: Rip DVD to MP4.
Click the "…" icon at the bottom center of the screen to set the save destination for the MP4 file. When everything is ready, click the "Run" button to start the process of converting DVD to MP4 and compressing it.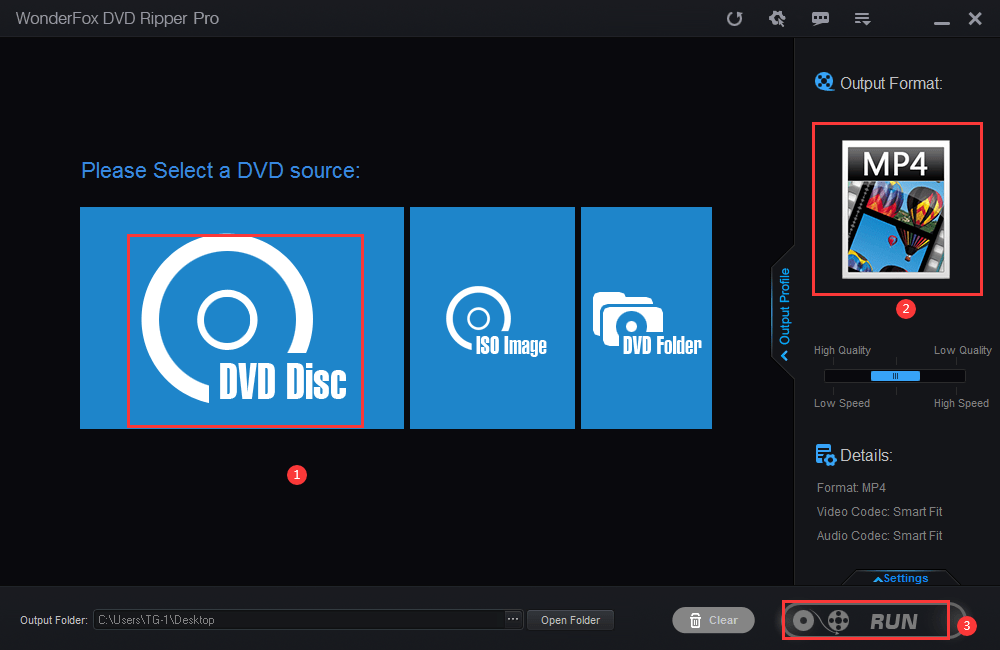 Final words
In this article, I introduce how to convert DVD content to MP4 files for volume reduction. Thank you so much for reading!
Converting DVD content to MP4 not only compresses the capacity, but also allows you to freely enjoy DVD movies anytime and anywhere, such as when you are out and about. WonderFox DVD Ripper Pro is the best choice to convert DVD content to MP4 on Windows computer. You can remove copy protection and automatically select master video. easy to use! it's fast! High output quality! Install now and try it for free.