How to change your location and IP address with a VPN?
Are you looking for a quick way to be anonymous on the Internet and access any site without restriction? VPN provides you an opportunity to change your IP address and location. You can change the current location and select any country you want. The IP address in your online identity, actually it is your digital fingerprint. Let's start the guide of how to change your IP address.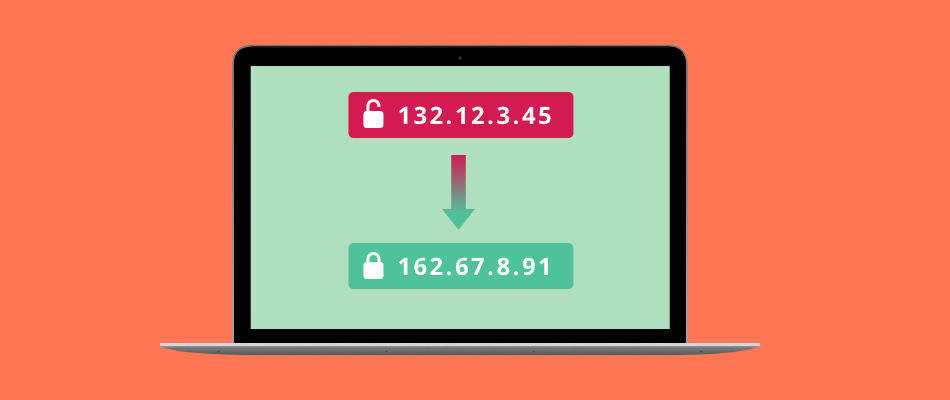 What is IP address?
IP means Internet Protocol. It is a mechanism for online activities. It allows two-way communication through allocating unique numerical IP addresses to every device connected to the Internet. An IP address has two parts. The Host ID of the device you use and a network ID.
Devices all around the world can communicate with other devices just because of the IP address. Your unique IP address differentiates you from the billions of other users.
Why use a VPN to change the IP address?
There are several reasons for masking your IP address, and some of them are explained
Protect your Privacy
Concealing your IP address can offer you further confidentiality and secures you from being monitored online by the online hackers and trackers. VPN completely encrypts your online traffic, and hackers cannot trace your activities. Trackers can quickly locate your address by accessing your traffic and IP address. It can bring some serious threats, but you can use a VPN service and don't give them any chance to find your location.
Access the Blocked Content
In addition, you can access material from various regions by altering your coordinates, as specific sites only enable IP addresses from particular areas to access the content. You won't be able to access social media sites from colleges, schools, and businesses. By changing your IP address, these firewalls can be broken, and you can access the blocked content and websites.
Hide from Advertising companies
Masking your IP address provides you confidentiality and protects you from being tracked online by the advertising companies. These companies can use your location to show annoying ads for marketing purposes.
How does a VPN work?
VPN is a Virtual Private Network that can change your current location as it sends all of your traffic to some other site through the server. When you access the VPN service, it shows you the servers which are in different countries. You can select any country by connecting with that specific router.
After selecting the server, your application creates an encrypted or encoded tunnel around the traffic of your device. The secured traffic goes straight to your chosen server, and the server decrypts your traffic.

After decrypting, it sends traffic to the final location. In this whole process of encrypting and decrypting the traffic, your IP address will be completely hidden.

You will be using the IP address of that server, and it will be shown as your IP address.

If someone tries to monitor your online activities, your real IP address won't be displayed. Your current location will be shown according to the server's position.

No one can track your online activities, not even your ISP, and you will be completely anonymous.
What are the advantages of using VPN services?
In addition to changing the IP address, a 

VPN

 setup will also enhance your overall browsing experience. VPN service increases the internet speed by aiding you in beating the throttling and avoiding network congestion.

While traveling abroad, you can use a VPN service to bypass censorship and restrictive networks.

VPN allows you to beat the data retention and use the saved money on traveling and shopping.

You may have been imposed several restrictions and conditions according to your IP address. So use a VPN to bypass your location and avoid all the limitations.
How to change the IP address and location with a VPN service?
It's so easy to use a VPN service. However, you may have to pay some monthly fees to sign up to access the full features and have the best experience of using a VPN service. There are several free VPNs, but they don't provide complete reliability and unlimited usage. RitaVPN gives you the best offers, and you can also enjoy a one-month free trial.
The following steps explain how to connect with RitaVPN and change your IP address and current location.
Download the RitaVPN from trustworthy stores. You can also download it from the website of RitaVPN.

Purchase the subscription of RitaVPN.

Get the application for your desired device.

Now login to the app and multiple servers will be shown. Connect with any server you want.

It may take just a couple of seconds to connect, and after the connection with the server, you will have a new IP address.

You can also verify the new IP address by searching your IP address on the browser.
Why use the RitaVPN service?
RitaVPN is one of the most trusted and fastest VPN services which provides you a security wall against cybercriminals. It changes your IP address and encrypts your personal information. Online packet sniffers cannot trace your activities. RitaVPN also provides you a month free trial period so that you can enjoy the premium service.
You can access the blocked content online as it maintains your online anonymity. Your ISP providers cannot monitor your browsing searches and online interests. It provides you advanced level security by secure encryption.
While using public wifi, there may be a threat that hackers can steal your private information. RitaVPN provides you an additional layer of security, and scammers cannot steal your important data. You can easily access your online banking accounts by connecting with public wifi because RitaVPN can keep away the cybercriminals from you.